The Gran
ny Evolution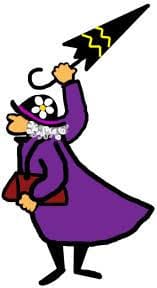 The First Group to call themselves "Raging Grannies" sprouted in the winter of 1986-87 in Victoria, B.C.. A group of women concerned about nuclear powered and nuclear armed vessels coming in to Canadian waters decided to get their message across by singing protest songs, dressing up in uniquely designed and eye-catching hats and garb. They continued to sing satirical songs to protest against nuclear submarines, uranium mining, nuclear power, militarism, racism, clear-cut logging, and corporate greed. Occasionally, they were arrested but never taken to court.
New Raging Grannies groups quickly sprang up clear across Canada, all the way to Halifax, Nova Scotia, as well as in the United States. Each group responds to their individual community needs and varied issues by revising the lyrics of familiar tunes.
The Calgary Raging Grannies
formed in July 1998

 are non-partisan, but politically astute

perform peaceful protest, working for the many and not the few

accept donations but also perform for free for good causes
Skills and qualities of a Raging Granny
sense of humour

willingness to make noise

passion, joy, delight and kindness

critical thinker

curious, especially about science

awareness of history and our place in it

commitment to democratic decision ma

king
Grannies don't have to have great voices, or even carry a tune!  
If you are interested in joining us, please either email us at [email protected]
Or go to our Facebook page and message us from there.  https://www.facebook.com/Calgary-Raging-Grannies-149773808411499/
Save
Save
Save
Save
Save
Save
Save
Save